Graphic Print Shirt
£135.00
Using only the finest long yard Egyptian cotton, all our shirt fabrics are woven in Italy. Distinct and unique eye-catching trims are a signature of Trotter & Deane and allow our shirts to make a statement when worn open necked. Contrasting stitching and button details draw attention to the quality and add interest to the overall look.
Our cut-away and semi-cut away collars make an ideal frame for your tie, while our innovative 'button-under' collar designs are a firm favourite amongst those favouring a more relaxed look.
Our Modern fit is our regular shirt size. Please see size scale below for fit advice.
T&D's exclusive Graphic Print Shirt in Blues and Browns. Featuring a cutaway collar.
Composition:
100% Cotton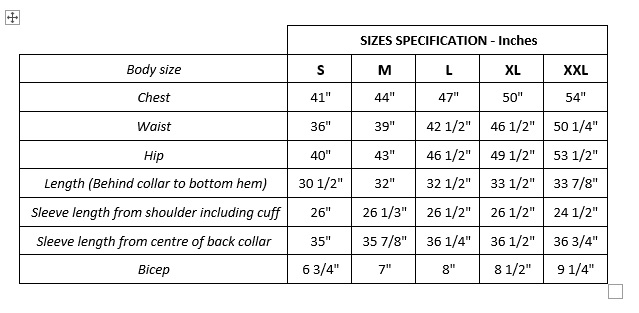 Please be aware these are the garment measurements and not the customer measurements.
It is customary for every item to have what we refer to as an over measure so that the item is not skin-tight.
If you are unsure of your size, you can use these measurements to compare them to an existing item that you like the fit of.
Furthermore, we have a table at the bottom for a rough guide to our casual fit shirts.

---
T&Cs
Please allow 3-5 working days for orders. We dispatch orders on Tuesdays and Fridays. You can email us should you require any further assistance.
View our full terms and conditions
---
---
Share with others